【專輯名稱】: VA - The Best World Ballads (2017) 最佳世界抒情曲第32集 320 kbps
【歌手姓名】: Va
【發行日期】: 2017
【專輯流派】: Pop, Rock, Blues, Rap, R'n'B
【專輯語言】: 音樂檔案僅供試聽,請支持正版、購買正版
【專輯格式】:
[email protected]
@320K@目前共32集8000首歌
【驗證全碼】: BC27F6B9FBC3EC9A1785ECC27E80CDD5224E9ACA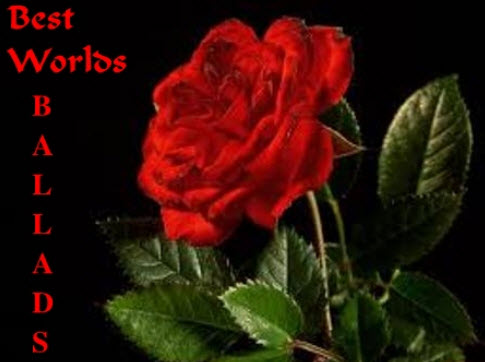 Artist: VA
Title Of Album: The Best World Ballads - 32
Year: 2017
Genre: &nbsp
op, Rock, Blues
About the collection:
We offer a unique collection that includes the best ballads from all over the world a wide variety of musical genres. The basis of the collection is the best world songs in such styles as pop, rock, rap, Blues and many others. The album consists of three discs. All tracks are of excellent sound quality in MP3 format.
You can have a rest, lift your mood, brighten any holiday will help You the best ballads world bands and artists!
250 the choicest ballads are waiting for You!
第三十二集
Tracklist:
001 The Cat Empire-The Lost Song 3:20
002 Emeli Sande-Every Single Little Piece 4:03
003 The Rideouts-Put The Blame On Me 4:08
004 Lorde-Tennis Court 3:18
005 Rag'n'Bone Man-Human 3:20
006 Banks-Trainwreck 3:24
007 The Weeknd-Ordinary Life 3:41
008 Sia-Never Give Up 3:42
009 Ocean Jet-Vengeance 3:38
010 Lisa Angell-Ma Verite 3:35
011 Passenger-Everything 3:34
012 Soprano Feat.Marina Kaye-Mon Everest 4:28
013 Mesh-Before This World Ends 6:32
014 Norma Jean Martine-Hang My Hat 4:24
015 Honours-Ready To Run 4:16
016 LP(Laura Pergolizzi)-No Witness 3:28
017 Nick Howard-Carry You 4:20
018 Zayn Feat.Taylor Swift-I Don't Wanna Live Forever 4:05
019 Crywolf-Slow Burn 3:18
020 Despina Vandi-Mi Milas Gia Agapi 3:12
021 Jay Sean-Message In A Bottle 3:31
022 Tove Lo-Don't Talk About It 3:54
023 Black Lab-Slow Down 5:07
024 Regina Spektor-While My Guitar Gently Weeps 5:23
025 Shawn Mendes-Mercy 3:31

026 Birdy-Lost It All 3:47
027 Francois Feldman-Le Mal De Toi 5:29
028 Sofia Reyes-Your Voice 3:30
029 Jennifer Paige-Like A Bomb 4:14
030 Michelle Branch-Hopeless Romantic 3:30
031 Troi Irons-Today 2:56
032 Bebe Rexha-Atmosphere 3:11
033 XYLO-Get Closer 3:16
034 O-Town-Got To Go 4:07
035 Imany-You Don't Belong To Me 3:37
036 Chris Norman-Mistral Moonlight 3:59
037 Pixie Lott-Bang 3:34
038 Bruno Mars-Versace On The Floor 4:21
039 Olivia O'Brien-Empty 3:28
040 James Blunt-Time Of Our Lives 4:30
041 Celine Dion-Encore Un Soir 4:23
042 Tony Carreira-A Saudade De Ti 4:47
043 Headstrong Feat.Kirsty Hawkshaw-Love Calls 3:25
044 William Singe-Rush 3:13
045 Bonnie Tyler-Amazed 4:06
046 Joe-Love Centric 4:04
047 Michelle Branch-I Want Tears 3:34
048 Oasis-Don't Go Away 4:48
049 Charli XCX Feat.Brooke Candy-Cloud Aura 2:44
050 Lorenzo Fragola-D'improvviso 3:29
051 Amy MacDonald-Down By The Water 3:26
052 Ross Copperman-Help Is On The Way 4:35
053 FO&O-Gotta Thing About You 2:56
054 Jack Savoretti-Breaking The Rules 3:36
055 Melanie Martinez-Dollhouse 3:51
056 Twenty One Pilots-The Judge 4:57
057 JoJo Feat.Wiz Khalifa-Fuck Apologies 3:15
058 Morcheeba-Crimson 5:10
059 Ariana Grande Feat.John Legend-Beauty And The Beast 3:47
060 Urban Rescue-Magnificent 4:52
061 Ed Sheeran-Dive 3:58
062 Vertical Church Band-This We Know 5:44
063 Hope Chapel-Heaven's Wonder 6:14
064 Waaktaar & Zoe-Mammoth 4:05
065 John Mayer-Changing 3:33
066 Elsa Esnoult-Insomnie 3:45
067 The Neighbourhood-Everybody's Watching Me(Uh Oh) 3:58
068 Ryan Stevenson Feat.GabeReal-Eye Of The Storm 3:25
069 Kelvin Jones-As You Wake Up 3:21
070 David Dunn-Grace Will Lead Me Home 4:11
071 Florida Georgia Line Feat.Backstreet Boys-God,Your Mama And Me 3:04
072 J Sutta-Sunday Island 3:36
073 Coldplay-Hypnotised 5:55
074 They.-Dante's Creek 3:02
075 ShamRain-Aura 6:12
076 Fun Lovin' Criminals-Me & You 4:04
077 Matthew Koma-Kisses Back 3:46
078 Skye & Ross-Light Of Gold 3:35
079 Linkin Park Feat.Kiiara-Heavy 2:49
080 The Weeknd-Wicked Games 5:25
081 Depeche Mode-Poison Heart 3:17
082 Gabriella Cilmi-Safer 3:23
083 Zara Larsson-I Can't Fall In Love Without You 3:00
084 Electrocore & Elle-Touch The Sky 4:37
085 A Great Big World-Already Home 3:50
086 G-Eazy Feat.Kehlani-Good Life 3:45
087 James Arthur-Safe Inside 3:42
088 The Cardigans-Feathers And Down 4:30
089 Schwarz-Home 3:55
090 Kaleida-Detune 4:10
091 Brendan Murray-Dying To Try 3:00
092 Jordan Fisher Feat.Lin-Manuel Miranda-You're Welcome 2:17
093 Chris Rea-The Pain Of Loving You 3:36
094 Amy Lee-Speak To Me 5:19
095 Johnny Cash-Ain't No Grave 2:53
096 Virginia Ernst-Im In Trouble 3:49
097 Tiziano Ferro-Potremmo Ritornare 3:29
098 Ghostly Kisses-Baby Tomorrow 3:14
099 Dave Barnes-On A Night Like This 3:06
100 Jamie-Lee-Lions Heart 3:38
101 Vianney-Je M'en Vais 3:15
102 Breathe Carolina X Izii-Echo(Let It Go) 4:50
103 Nirvana-Something In The Way 3:53
104 James Blunt-Someone Singing Along 3:33
105 Passenger-When We Were Young 4:40
106 Snakehips Feat.MØ-Don't Leave 3:32
107 Bebe Rexha-Small Doses 3:17
108 OneRepublic-It's A Shame 4:52
109 Tove Lo-Crave 3:30
110 Eels-Bow Out 2:46
111 Jarryd James-How Do We Make It 4:24
112 Black Lab-Criminal 4:03
113 Troi Irons-Worst Habit 2:57
114 Prince Royce Feat.Shakira-Deja Vu 3:16
115 Martin Page-Mi Morena 5:01
116 Jennifer Paige-The Devil's In The Details 5:18
117 30 Seconds To Mars-Stay 4:06
118 Imany-There Were Tears 3:46
119 Nick Drake-Northern Sky 3:43
120 Lenny-Bones 4:02
121 Kurt Nilsen-Take Me Home 4:58
122 Alan Walker-Alone(Restrung) 3:05
123 Michael Cretu-We Look To The Stars 5:50
124 Imagine Dragons-Believer 3:23
125 Rag'n'Bone Man-Lay My Body Down 3:36
126 The Coronas-We Couldn't Fake That 3:33
127 Zara Larsson-Uncover 3:32
128 Joe-Hollow 3:16
129 Sia Feat.Kendrick Lamar-The Greatest 3:30
130 OneRepublic-Let's Hurt Tonight 3:14
131 Crywolf-Slaves 3:42
132 Jess & Matt-Never Be Like You 3:57
133 Niels Geusebroek-Turn The Tide 4:00
134 Martika-Toy Soldiers 4:48
135 Jay Sean-The Mistress 3:16
136 Bonnie Tyler-Send Me The Pillow 3:35
137 The Rideouts-I'm So Sorry 4:24
138 Lisa Lavie-My Mind 3:39
139 Oasis-Stand By Me 5:56
140 Hovig-Gravity 3:00
141 Linkin Park-Battle Symphony 3:36
142 Torul-Stripped 4:31
143 Emily Browning-Sweet Dreams(Are Made Of This) 5:18
144 Mesh-State Of Mind 4:35
145 Skye-Said And Done 4:06
146 Lukas Graham-7 Years 3:59
147 Banks-Poltergeist 3:32
148 Ocean Jet-Shades Of Past 3:57
149 ShamRain-The Missing Pieces 4:52
150 Patricia Kaas-Embrasse 3:31
151 Haevn-Finding Out More 3:25
152 Loic Nottet-Million Eyes 4:12
153 Sean McConnell-Babylon 4:25
154 Moxie Raia Feat.Pusha T-On My Mind 4:54
155 Chris Norman-Don't You Cry 3:33
156 LP(Laura Pergolizzi)-Tightrope 3:38
157 Gnash Feat.Olivia O'Brien-I Hate U I Love U 3:47
158 Matthew Perryman Jones-Swallow The Sea 6:41
159 Nelly Furtado-Carnival Games 4:17
160 The Weeknd-Reminder 3:38
161 Blue October-Schizophrenia 3:54
162 Jack Savoretti-Before The Storm 3:35
163 Colton Dixon-High 3:55
164 Tony Carreira-Eu Esqueci-Me De Viver 4:33
165 Melanie Martinez-Pacify Her 3:40
166 Gavin James-Nervous 3:35
167 Celine Dion-Tu Sauras 3:25
168 Nick Howard-Good Men 4:00
169 Lorde-400 Lux 3:54
170 Francois Feldman-Se Quitter Sans Larmes 4:26
171 Thomas David-Illusions 4:19
172 O-Town-Skydive 3:39
173 Despina Vandi-To Maxilari 3:50
174 Craig Armstrong Feat.Elizabeth Fraser-This Love 6:26
175 The Neighbourhood-Let It Go 3:17
176 Broods-Mother & Father 3:07
177 Evan And Jaron-The Distance 4:21
178 Sia-Angel By The Wings 5:19
179 Lorenzo Fragola-Dire Di No 3:28
180 Michael Bolton Feat.Dolly Parton-I Will Always Love You 3:36
181 Stargate Feat.Pink & Sia-Waterfall 3:20
182 Dave Barnes-Hotel Keys 3:36
183 Halou-Honeythief 3:09
184 M.Pokora-Comme D'habitude 4:21
185 Norma Jean Martine-Angels On My Shoulders 3:44
186 Ross Copperman-Fly Away 3:43
187 Mads Langer-Microscope 3:01
188 Tove Lo-Flashes 4:16
189 James Blunt-Bartender 3:13
190 Evanescence-Together Again 3:18
191 This Wild Life-Pull Me Out 3:52
192 Passenger Feat.Birdy-Beautiful Birds 3:33
193 Shawn Mendes-Patience 2:55
194 Hope Chapel-Ready For The Breaking 5:31
195 Troye Sivan Feat.Betty Who-Heaven 4:21
196 Lisa Angell-On Ne Fait Que Passer 3:20
197 The-Dream-Black 3:59
198 Brooke Candy-Paper Or Plastic 2:55
199 Ed Sheeran-Perfect 4:23
200 Skye & Ross-The Point Of No Return 6:28
201 Eels-A Line In The Dirt 3:30
202 Natalia-Wise Girl 4:19
203 Racoon-Brick By Brick 3:43
204 Lana Del Rey-Love 4:39
205 Cretu And Thiers-Snowin' Under My Skin 6:18
206 Loreen-I'm In It With You 4:20
207 Mona-Special 3:38
208 Jack Savoretti-Changes 4:15
209 Blackmore's Night-Wish You Were Here 5:01
210 Oasis-Let's All Make Believe 3:50
211 Darin-Can't Stop Love 3:38
212 The Coronas-Faith In Fate 4:34
213 Depeche Mode-Going Backwards 5:42
214 Lenny-Ghosts 3:43
215 ShamRain-The Empty Flow 9:59
216 Virginia Ernst-Rockin 3:26
217 Colton Dixon-Human 4:05
218 Medina-Elsk Mig 3:26
219 Earl Green-From Me To You 3:19
220 Charli XCX-Die Tonight 2:51
221 Westlife-I'm Already There 4:18
222 Patricia Kaas-N'oublie Jamais 4:35
223 Troi Irons-Call Me 2:31
224 Chris Norman-The Night Has Turned Cold 4:25
225 Nirvana-Dumb 2:33
226 Zara Larsson-One Mississippi 3:07
227 Crywolf-Weight 4:05
228 Joe-So I Can Have You Back 3:51
229 Rag'n'Bone Man-Skin 3:59
230 Bebe Rexha-Gateway Drug 3:32
231 Ocean Jet-Beat Me 3:26
232 The Rocket Summer-You Are,You Are 4:24
233 Blue October-Come In Closer 5:24
234 Lorde-Yellow Flicker Beat 3:37
235 Transviolet-Bloodstream 3:28
236 Melanie Martinez-Mrs.Potato Head 3:37
237 Dean Lewis-Waves 4:01
238 Bonnie Tyler-Clouds In My Coffee 3:23
239 The Neighbourhood-Staying Up 4:28
240 Imany-I Long For You 3:17
241 Black Lab-Out Loud 4:02
242 O-Town-I Won't Lose 3:51
243 Celine Dion-Le Bonheur En Face 2:54
244 Nick Howard-Fight 3:35
245 LP(Laura Pergolizzi)-Into The Wild 3:39
246 Tony Carreira-Como E Que Tu Vais 4:26
247 Nelly Furtado-Tap Dancing 4:10
248 Francois Feldman-Les Valses De Vienne 4:04
249 Banks-Beggin For Thread 4:09
250 Mesh-The Traps We Made 5:22
[最新推薦] [原創] [最佳西洋歌曲精選第一集] [MP3/8.05GB]
[最新推薦] [原創] [最佳西洋歌曲精選第二集] [MP3/7.83GB]
[最新推薦] [原創] [最佳西洋歌曲精選第三集] [MP3/7.90GB]
[最新推薦] [原創] [最佳西洋歌曲精選第四集] [MP3/8.00GB]
[最新推薦] [原創] [最佳西洋歌曲精選第五集] [MP3/7.89GB]
[最新推薦] [原創] [最佳西洋歌曲精選第六集] [MP3/7.93GB]
[最新推薦] [原創] [最佳西洋歌曲精選第七集] [MP3/4.55GB]
[
本帖最後由 rogerme 於 2017-5-7 22:05 編輯
]